SERVICE
service@zissou.tv

Innovation & creativity support
Zissou, based in Spain, is more than a conventional production services company.
In fact our intention is to not compete with conventional service companies.
We are an innovative production company, driven by creativity.
We transform powerful ideas into visual reality.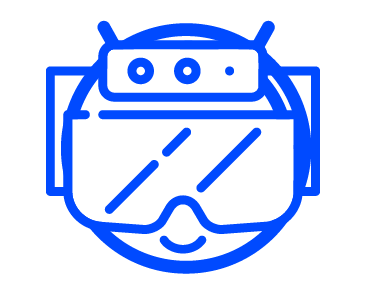 Adaptation to reality
Our added value consists of offering our clients a realistic  study  and a prompt and creative production solution.
We apply the most competent local crew at the most competitive market prices.

Multitask team
Best in class production requires us to carry out an initial meticulous study of all elements required within the shoot.
We are specialised in doing this for any type of production, video content and video clip.

Experience & process knowledge
We have the infrastructure and logistics in place to respond to all production requirements.
Our in-house Directors and facilities are available to all our clients.
As experienced filmmakers, we understand the importance of close teamwork.
We are incredibly knowledgeable of our craft and passionate about all aspects of the production process, with a genuine interest in our clients' needs. 
Watch some Case Studies that shows how we solved issues and challenges on a number of productions:
[image_hover target=»_self» image=»574″ hover_image=»567″]
CLIENTE: Anfix
AGENCIA: Shackleton
• ISSUES: High level real VFX explosions were needed on set.
• CHALLENGE: Crew security and timing/ budget optimization were key as well as a controlled suitable location.
• SOLUTION: We rehearsed and study very intensively the explosions and the shooting of every different material, in order of achieving a perfect shooting schedule ahead.
[image_hover target=»_self» image=»575″ hover_image=»578″]
CLIENTE: Mercedes Benz
AGENCIA: JWT
• ISSUE: Shooting the driver´s experience required to shoot in VR on any kind of environment.
• CHALLENGE: Permits for shooting on specific roads only allowed technical crew a very short time frame of ONE shoot day.
• SOLUTION: Special location knowledge and coordination of all crews, including drone,  editing on set and post-producing in-house were key to achieve this project. Zissou also provided 3 other edits from the existing shooting.
[image_hover target=»_self» image=»577″ hover_image=»576″]
CLIENTE: Kellogs & Pringles Mexico
AGENCIA: First Level
• ISSUE: Producing two TV commercials and 20 online additional assets customised for each country and brand. The project covered 2 different brands belonging to the same group, already pioneers on bundling productions.
• CHALLENGE: on top of that, shooting with football celebs such as  James, Keylor, Guardado and  David Luiz was mandatory in two different cities in parallel:  Paris and Madrid.
• SOLUTION: Using the same set with a an appropriate  art design and a meticulous organization to fit talent and crew agendas in both  cities.